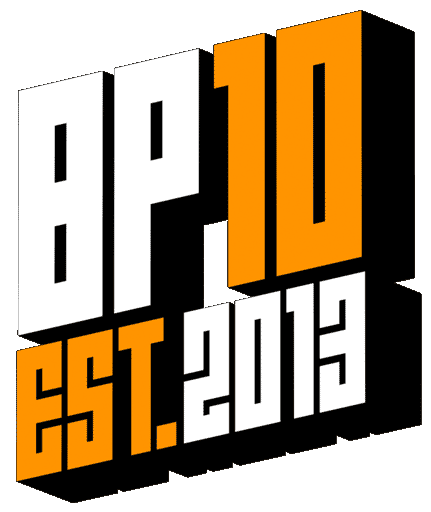 MAKE IT – WITH BADPIXEL
For more than a decade, BADPIXEL INC. has been a go-to video & visual content studio for advertisers; consistently delivering stunning, award-winning motion and video creations. Our expertise spans across social media, broadcast, out-of-home (OOH), immersive, XM and custom installations. We specialize in using disruptive tech and novel production techniques to bring unique visuals, and higher quality content to market fast.
You may not know our name but you've seen our work in the wild. We're a trusted, invisible secret weapon for ad agencies and companies of all sizes.  Since our start in Toronto in 2013, we've generated over 1000 content pieces for over 150 brands, in markets all over the world!







CAPABILITIES
8k Edit, VFX & Colour Suite

Realtime remote post sessions

Pro 6K Video & Cinema Production Packages

Blazing fast 2D/3D animation pipeline

On-Site CPU/GPU 3D animation render farm

VR & realtime (Unreal) 3D production

Solidworks Certified (CSWA) 3D Design Services

Interactive Installation design (TouchDesigner)

On-site pro recording studio & sound design suite with VO booth

On-Site makerspace (Pro 3D Printing, CNC and crafting services)
OUR EARS ARE RINGING
(and it's not *just* the tinitus)
There's an old saying in the production business. "Good. Fast. Cheap. Pick two." The Badpixel team is purpose-built to get you as close to all three as you'll ever get. I can tell you in my 20+ year experience, the quality of this team's work is unmatched. Meticulous attention to detail and quality is their starting point; if an asset doesn't exist, they have the ways and means to make it. They respect timelines to a fault and always work to deliver on or ahead of schedule. When it comes to cost, you get what you pay for, and Badpixel always works to make it work, quoting with honesty and integrity, and if your aspirations exceed your assets, they'll present you an option that works for the budget. I can't recommend this team and their work highly enough.
Tracy Jones
Managing Director
Alternator – A Division of Omnicom Media Group Canada
Badpixel is extremely talented at everything video! Easy to work with, provides expert insight and brings your creative ideas to life. My favourite vendor to work with on commercial video projects. Highly recommend!
Jennifer Andrus 
Producer
BoldSky
Communication
,
Professionalism
,
Quality
,
Value
We engaged Badpixel to help us bring a couple of Investor relations videos to life. Timelines were tight and expectations were high and Badpixel knocked it out of the park.
The team was really to easy to work with, leveraging their experience to trouble shoot any challenges we faced along the way and the final product exceeded all expectations.
Dave McManus 
Director of Commercial Marketing
DCM
We have been working with Badpixel for many years now, through different agencies. They have been a great partner who can quickly telegraph complex services or processes into ideas-in-motion, with creative that elevates our final product. They work along side with us throughout the creative process, and are able to quickly grasp the direction and visualize it into a flow that makes the content more engaging.
Often the speed that we operate does not allow us to give the level of attention to every element that we bring into a video. Badpixel is always able to upgrade the content through their creative flare, attention to detail, and their expertise in motion. We would highly recommend Badpixel as a content partner. They understand how to succeed within tight deadlines, and integrated workflows. Their work is of the highest quality, and they are very willing to make themselves available to ensure a quick response. Above all; the team always extend their expertise to help better the creative thinking, and they understand the true meaning of adding value to our business.
Eric Ramirez
Managing Partner
The Hatchery Marketing Group
The best of the best… I have nothing but praise for Paolo and his team, amazing collaborators and creative minds.
Ron Bock 
Creative Director
Syneos
The team at Bad Pixel has been awesome to work with. They come up with some great creative solutions to make the work we produce that much better.
HIGHLY recommend.
Marian Baillie
VP Managing Director
Doner North